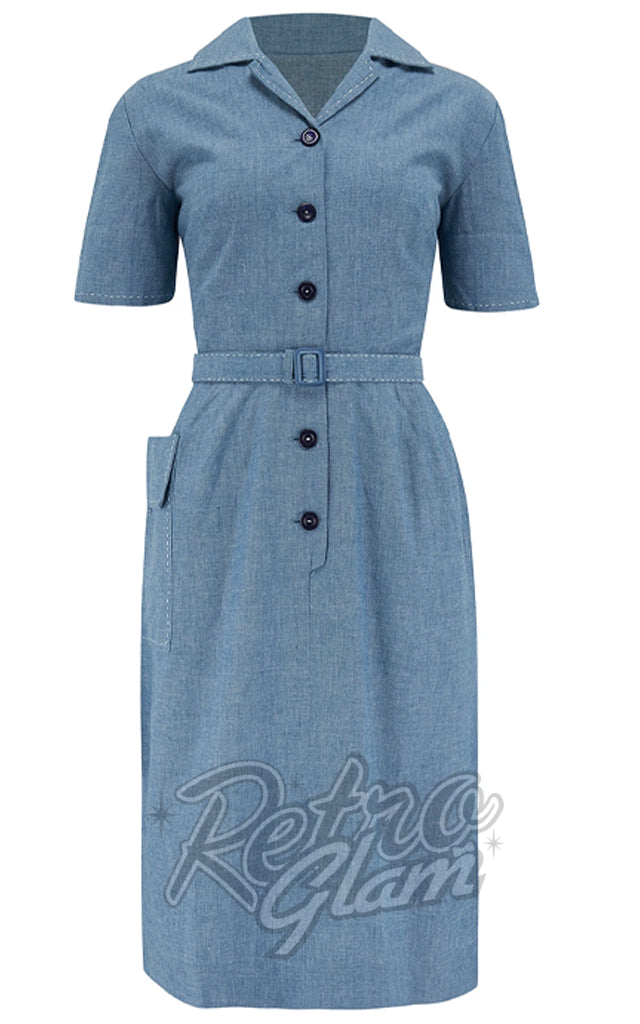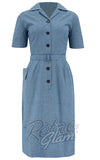 Rock n Romance Josie Dress in Lightweight Denim Blue Chambray - M left only
$69.00 CAD $99.00 CAD SALE
The Josie Dress styles comes straight from the Rock N Romance vintage style archive, An exact copy of an original 1950s Denim Dress with superb details like the contrast saddle stitch, central inverted pleat on the back & large single patch pocket .Wear it as it is, or accessorize to create an iconic 50's look. 
The authentic lightweight denim/cotton chambray fabric hangs beautifully & is super soft to the touch and easy to care for too, just machine wash at 30 degrees.. 
UK size correspond to our charts as follows:

UK 10 - size S, UK 12 size M, UK 14 - size L, UK 16 - size XL, UK 18 - size 2XL
Size chart is in photos and is flat measurements so if you want/need comfort room add some or measure a dress you like the fit of to compare and sizing is UK so go by measurements. Bust will have some give due to pleating.