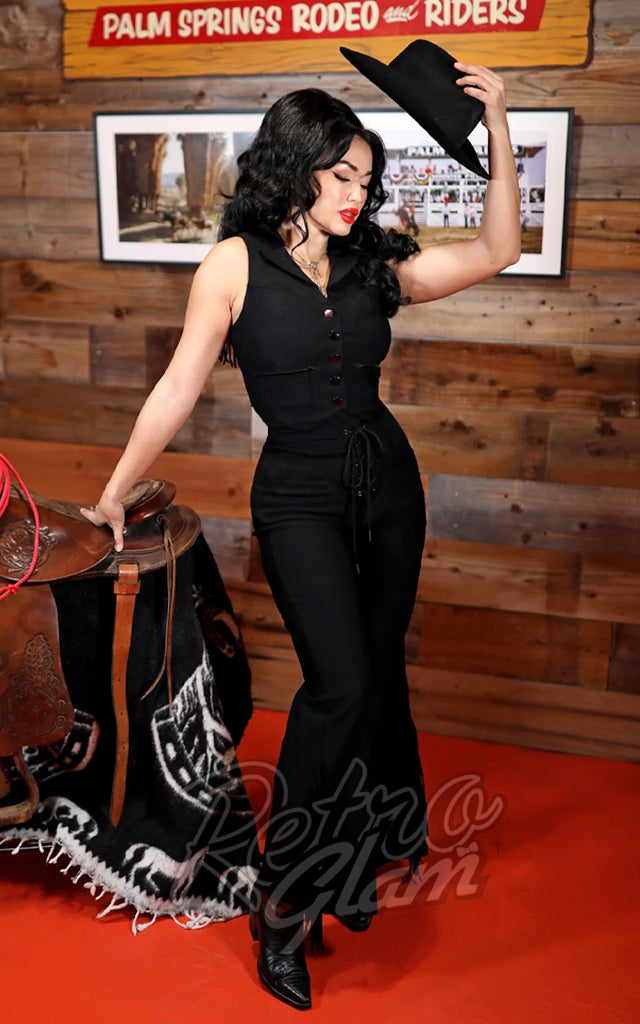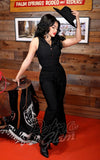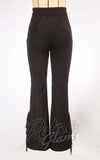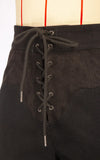 Rebel Love Rockin Rodeo Chaps Style Jeans - S,M,L left only
$75.00 CAD $115.00 CAD SALE
The Rockin Rodeo lace front western chaps style denim jeans are rock n roll cowgirl dreams! The top yoke detail is made of faux suede and mimics the shape of cowboy chaps. Made in an extra high-rise waist with flared legs that feature suede fringe along the side seam.
Exposure on the sample photos has been upped so you can see the details, but the color of the fabrics are black. 
Front rise aprox. 14IN (graded up with sizes) Waist to hem Outseam Aprox 41-43IN
Thick High Stretch Bengaline, Rayon/Nylon/Elastane, black poly blend faux suede yoke, with 2-3 inch of stretch in hip and leg. Front lacing can also be adjusted in tightness to adjust fit for waist apx 1-1.5"
Thick High Stretch Bengaline, Rayon/Nylon/Elastane with pink poly blend faux suede yoke
Front rise aprox. 14IN (graded up with sizes) Waist to hem Outseam Aprox 42-43IN