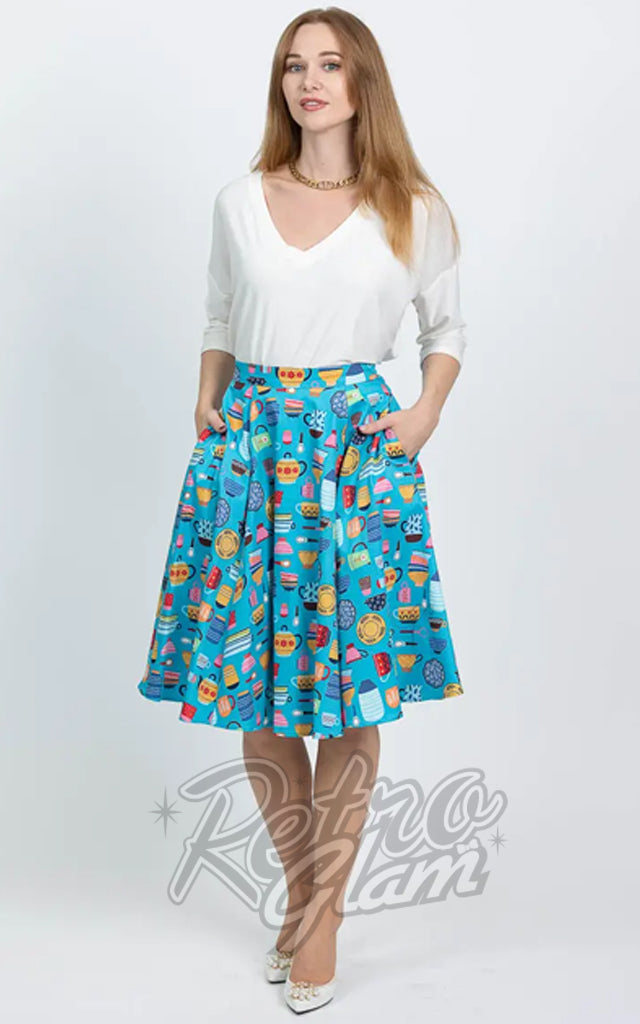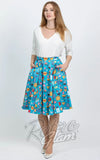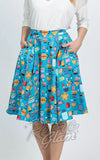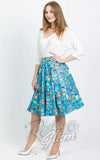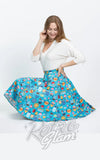 Eva Rose Skirt in Blue Kitchen Print
$49.00 CAD $75.00 CAD SALE
 Classic swing skirt style from Eva Rose in a fantastic 50s kitchen print on blue. Full skirt with self waistband to nip you in and finished off with a back zip and pockets. Finish it off with a halter or cute pinup top for an adorable outfit. 
FIT NOTE: MEASURE A SKIRT YOU LIKE THE FIT ON WAIST TO COMPARE to measurements below for best fit (we personally flat measured every size as they do not match up to dress size chart). 
WAIST MEASUREMENTS: SMALL 27", MED 29", LARGE 31", XL 33", XXL 38", 1XL 40", 2XL 42", 3XL 46"
Length apx 25" (Size S)-26 1/2" (Size 3XL) dependant on size 
Made in the USA
97% Cotton, 3% Spandex