Home
»
Accessories
»
Erstwilder Essentials Earrings Halloween Pussy Cat Drops - Pink & Whit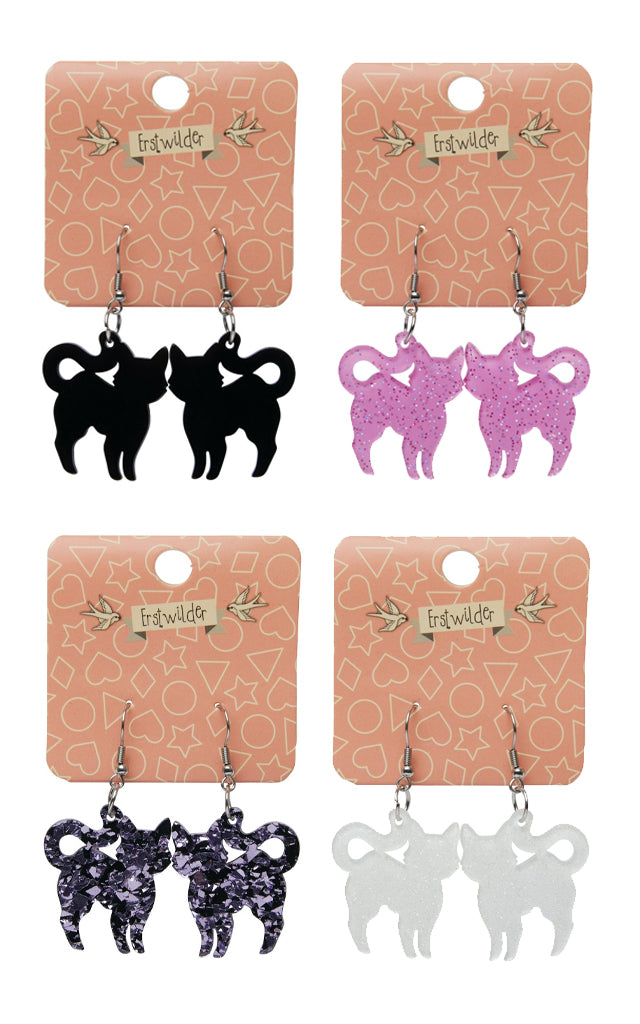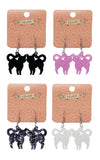 Erstwilder Essentials Earrings Halloween Pussy Cat Drops - Pink & White left only
$7.00 CAD $10.50 CAD SALE
"There's no kitten around with these cat-shaped Erstwilder Essentials drop earrings, crafted from resin. They make for that perfect pop of colour to compliment your outfit, or to match with your favourite resin or acrylic brooch or necklace."
L-R Black Solid, Pink Glitter, Purple Chunky Glitter, White Glitter

• Limited run drop earrings
• Ships on custom branded earring card
• Laser cut and hand assembled
• Height x Width: 1.3 in x 1.1 in | 3.3 cm x 2.8 cm
• From the group 'Cute & Spooky by Mimsy' (2021, Collection 3, Launch 5)
• Earrings: 100% Acrylic Resin | Post hardware: Stainless steel
• Please be aware that resin is akin to ceramic and glass, and therefore may be damaged if dropped or knocked. Keep your Erstwilder jewelry neatly tucked away in your gift box when not being worn, avoid contact with perfumes, lotions, water and excessive sunlight, and you'll have your piece for years to come. Clean gently by hand.