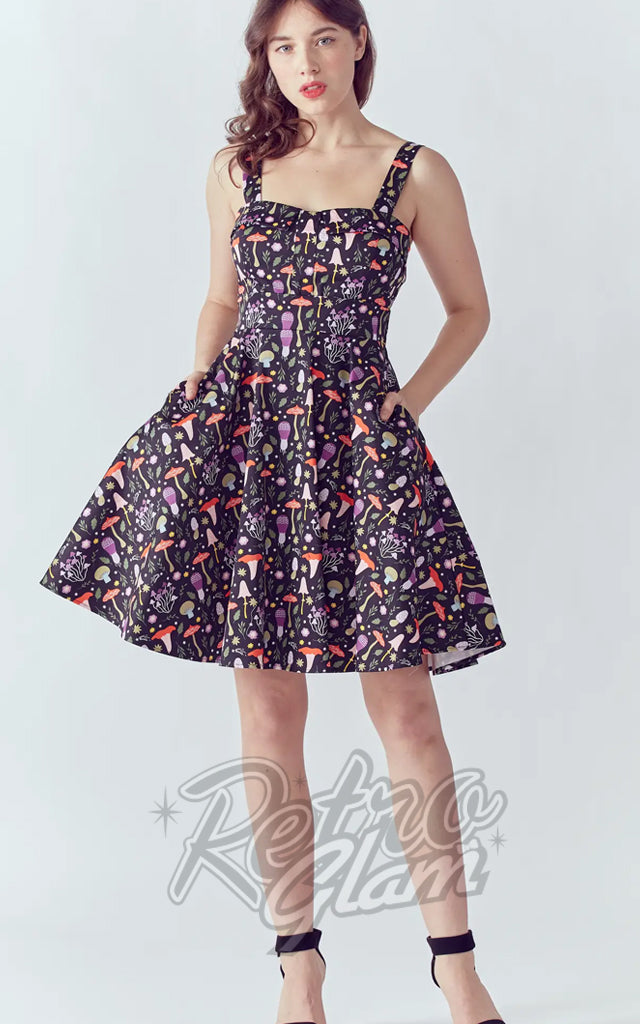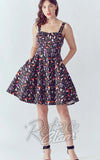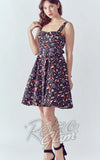 Eva Rose Sweetheart Dress in Lavendar Mushroom Print - M only
$99.00 CAD $112.00 CAD SALE
The Eva Rose Sweetheart dress is a fun retro inspired mini dress in a variety of fun prints that are sure to please. This adorably sweet and sassy summer dress with it's awesome lavendar and dark colours mushroom print is perfect for fun in the sun or year round with tights.  The mini dress feature a flap along top of empire bodice for detail, padded bust, full skirt, zipper and tie back for a perfect fit!  This is a shorter dress and upon arrival we will be checking the length.
FIT NOTE: Bust has padding so best to go max low end of bust size chart, waist is max high end of size chart as solid waist..it can be cinched in smaller with tie though. 
Length from top of bodice apx. 31" 
Made in the USA
97% Cotton, 3% Spandex