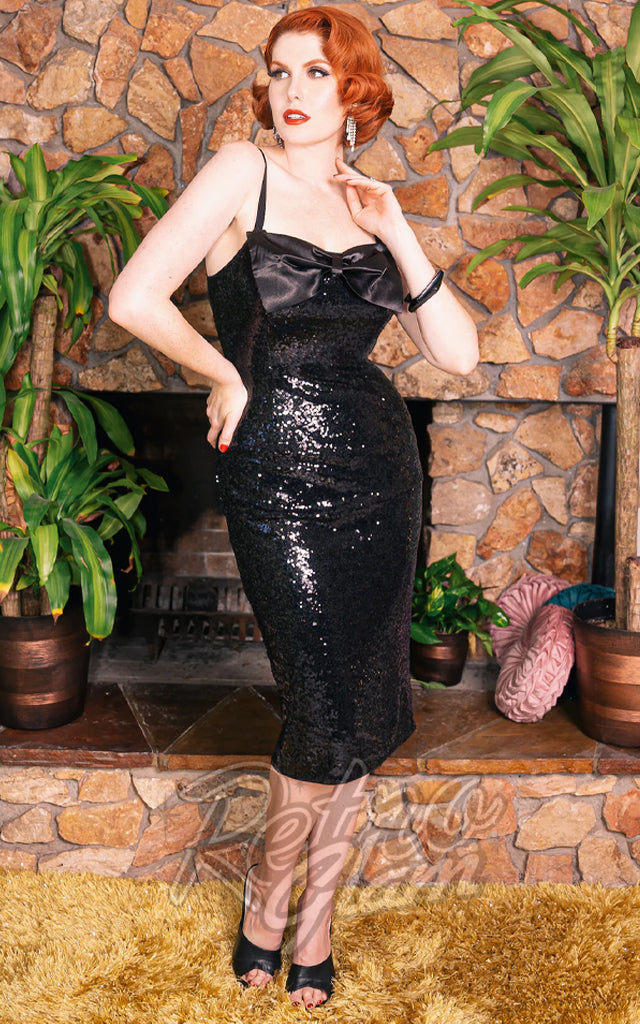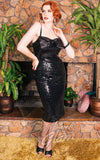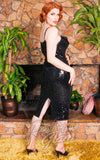 Rebel Love Malibu Dress in Black Sequins - L left only
$149.00 CAD $189.00 CAD SALE
Welcome to the launch of Rebel Love's new line, Hollywoodland! Inspired by the Glitz and Glamour of mid-century and Old Hollywood fashion.
This dress is the epitome of old hollywood glamour. The Malibu Dress in Black is a classic sequin spaghetti strap dress in a midi length pencil skirt with an adorable perfect satin bow detail on the bust. The Malibu dress will add a little sparkle to any holiday party. 
Main Fabric: Stretch Seqin 1-2IN of Stretch, Lining: Stretch Woven Poly Sateen, Trim: Stretch Satin (Poly). Double Layered fabric give a firm hold with a little stretch comfort.
Waist To Hem Aprox. 29"